Delivering Enterprise Grade IoT Security
This webinar is not yet archived.
Date:
Tuesday, March 14, 2017
Time:
1:00 p.m. EST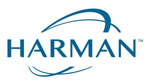 Speakers
Jeremy Coward, Community Manager, IoT World News

Andrew Till, Vice President, Technology, Partnerships & New Solutions, HARMAN Connected Services

Ranjeet Khanna, Director, Product Management, Entrust Datacard
Identifying and solving the practical security challenges encountered by businesses embarking on an Internet of Things deployment.
Realizing your company's IoT vision starts with connecting and securing your infrastructure. IoT infrastructures require organizations to collect and transmit commands and data from devices, applications and people -- securing all of this is a sizeable challenge.
Our expert panelists will identify and solve the key issues that arise during this process, enabling a safe and steady beginning to your organization's IoT journey.
The webinar will cover:
Identity Issuance: Security at Scale
Identity Management: Authentication and Authorization
Identity and Data Security: Data Integrity and Granular Policy Definition
Webinar attendees will learn:
How to ensure that data is only accessed by authorized devices, applications and users in an IoT setting
Methods for transmitting data from devices in the field to value engines securely and efficiently
Best practice for implementing tried-and-trusted IoT ecosystems and safeguarding data flow across your company's entire infrastructure
How to create a holistic and protected IoT ecosystem for your company
Jeremy Coward, Community Manager, IOT World News


Jeremy Coward is Senior Editor and a lead community manager for IoT World News. He specialises in content focusing on connected innovation, specifically concentrating on smart cities, smart homes and keeping the IoT secure. He previously worked in marketing for the UK's National Outsourcing Association, and blogs on literature and politics in his free time.
close this window
Andrew Till, Vice President, Technology, Partnerships & New Solutions, HARMAN Connected Services


Andrew is the VP for Technology, Partnerships & New Solutions for HARMAN Connected Services. In this role Andrew looks at new emerging technologies, developing industry market trends, develops key industry partnerships and ecosystem initiatives and works directly with many of the company's customers helping them to deliver compelling offerings to market.
In addition to these responsibilities Andrew also heads up the Litehouse User Experience design team that supports Harman's customers with both digital and industrial design services.
Prior to joining HARMAN, though the acquisition of SymphonyTeleca, Andrew was the CTO for SymphonyTeleca having joined the company in January 2009. Previous positions include 9 years at Motorola in a wide range of leadership positions and 4 years at UK Technology innovator PSION as Head of Technology Strategy with PSION Plc. Andrew has also held notable industry positions such as the Vice Chair of the Code Aurora Foundation focused on the furtherance of open source for the mobile industry. In addition, he is a regular speaker on key issues impacting the embedded and wireless industries.
close this window
Ranjeet Khanna, Director, Product Management, Entrust Datacard


Tech executive with over 20 years of experience in "Technology Led Business Innovation". Ranjeet has been focused on driving business and technology strategy to address complex requirements of Digital Security enabling convergence of Physical and Digital Assets. In recent past Ranjeet has helped enterprises to create and adopt IoT, Data Analytics, Cloud and Security strategies for High-Tech, ISV, Industrial Manufacturing, Aerospace, Telecom, Medical Devices and Media verticals.
close this window
Stephanie Burris, Product Line Manager, Access Product Line, Viavi


Stephanie Burris is a Product Line Manager for the Access Product line at Viavi, which includes xDSL, copper, fiber and WiFi test. She is passionate about helping customers in the Access market because residential Broadband Services are so critical for users today. She has been helping customers with their communication test needs for 20 years through product management and business development roles with Viavi, JDSU, Agilent and HP.
close this window
To make our IoT coverage as comprehensive and authoritative as possible, we're delighted to announce that our website is merging with The IoT Institute.
Deep drilling is more crucial to Royal Dutch Shell than ever – except now much of the precious resource they're after is digital. Shell IT CTO Johan Krebbers tells us how IoT is essential for capturing data, but is otherwise a relatively small part of their overall digitalization agenda, in this exclusive interview.
The route to super-connected events, virtual reality stores and 100% mobility across entire populations are all now in reaching distance thanks to the internet of things.
When logistics improves, all industries benefit. DHL Supply Chain's CIO explains to us how AI and IoT are changing the game for his company, its partners and its competitors.
When Europe's smart city prowess is discussed, Russia is frequently overlooked - very unfairly, as our interview with the head of Moscow's smart city lab shows.

October 2-4, 2017, Marina Bay Sands, Singapore
All Upcoming Live Events
Thursday, June 1, 2017
12:00 p.m. EST
In an industry where production yield and efficiency are tantamount to success, quickly identifying and correcting defects in the manufacturing process is critical. The customers of Optimal+ operate in production environments where errors related to yield and efficiency measurements can lead to losses of millions of dollars per year within a single plant. By implementing Vertica, Optimal+ is able to speed up analytical insights, combine data from different productions processes and gain visibility across the whole supply chain – leading to improved yield, quality and productivity for semiconductor and electronics manufacturers.
Join Alon Malki, Chief Architect at Optimal+, and Jeff Healey, Director of Product Marketing at HPE Vertica, to hear how advanced analytics and manufacturing intelligence can drive success in Industrial IoT. On this webinar you'll learn:
Why HPE Vertica Analytics Platform is purpose built for IoT data
The challenges Optimal+ faced when developing a solution for IoT analytics
How Optimal+ leverages HPE Vertica to create an ideal big data architecture