CES 2017's Best Game-Changing IoT Inventions
For years now, Internet of Things capability has been a prominent theme at CES -- arguably the world's most significant technology tradeshow.
And last week IoT was purported to be "the biggest star" of CES 2017, where smart sensors were a must-have and "put a chip in it" was the motto of almost every technology vendor present.
IoT was so prevalent that even the most avid enthusiasts with unlimited stamina would've struggled to sample the great number of IoT gadgets available across the four days.
But you're in luck! We've compiled our list of the most significant and stand-out IoT products showcased by vendors at CES this year.
— Jeremy Coward, Community Manager, IoT World News

The CES 2017 attendees we spoke to agreed that there's one stand-out IoT event to attend in the United States this year -- Internet of Things World. Apply to speak, sponsor, book or attend the exhibition for free at the world's biggest IoT event this May!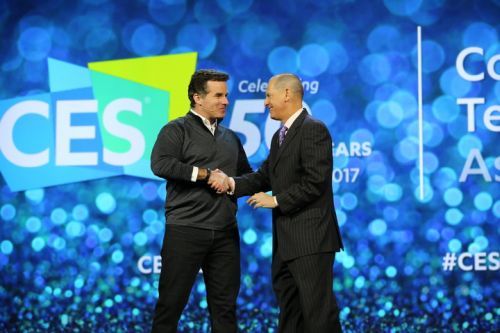 D-day has arrived. How kind will Donald Trump's presidency be to smart cities in the United States? And will his presidency impact urban IoT that's further afield?
ZipCar, Lyft, Grab and the Prime Minister's Office of Singapore discuss the sharing economy and its role in the development of smart cities.
Engineers and scientists in the U.S. have a new asset to help make advancements in the application of industrial IoT technology.
Cassia is rolling out a new set of IoT products for enterprise applications including Bluetooth routers, IoT access controllers and software development kits.
Connected devices are on the march but there are technical issues to address, says Juniper Research.

May 16-18, 2017, Santa Clara Convention Center

May 16-18, 2017, Santa Clara Convention Center

May 16-18, 2017, Millennium Gloucester Hotel, London

June 13-15, 2017, ExCeL, London

June 13-15, 2017, ExCeL, London
All Upcoming Live Events
Tuesday, October 18, 2016
11:30AM EST
From smart crockpots to connected toothbrushes, it seems that home automation has the potential to be built into anything.But with consumer enthusiasm for the smart home showing signs of lagging, should it be done? Is there significant value there, for enterprise or end-user?
Renee Niemi from Logitech describes the state of the smart home, where the industry is headed, where the value lies and how companies can get ahead of the curve to reap significant rewards.
This webinar previews the thought leadership that will be shared at the Smart Home Summit in Palo Alto this November. Register with code "webinar10" to secure a 10% discount on every ticket you purchase.